Leadership Trainer and Parenting Speaker
Leadership Author and Trainer
Erick Lauber, Ph.D., is an applied psychologist and full professor at the Indiana University of Pennsylvania (IUP). Currently, he teaches leadership and journalism courses. His scholarship has appeared in more than 100 journals, magazines and books, and his educational media products have won over two dozen national awards.
Dr. Lauber published his first book, Don't Break the Rope! A Parable About Collaboration, Communication, and Teamwork in the Workplace in 2015. The book features a story-telling approach to explaining several principles about successful workplace teamwork. It is available on Amazon and is the perfect introduction to the workplace for young adults first entering the workforce.
Dr. Erick Lauber serves as Director of Community Health and Leadership at the Mid-Atlantic Research and Training Institute at IUP. He founded the Leadership Academy at IUP, chaired the Leadership Minor Committee, and still serves as the original instructor for the Leadership Indiana County program.
He is also the co-parent of three 20-something-year-olds who have all graduated college and launched successful careers, and he is still very happily married to his wife of 30+ years, Betsy.
Parenting in Today's World
Dr. Lauber recently applied his psychology degree and his communications media expertise to the opioid crisis. He has received numerous state grants to research substance abuse stigma and has conducted prevention campaigns for a wide variety of audiences.
Most recently, his team reached parents by creating a blog that explained how the world today's parents grew up in is different from their kids' world today. It can be found at HTTP://DecodingTodaysYouth.com
The website offers weekly insights to parents about the world their kids now live in. It is co-written by Dr. Lauber's students who are themselves recent graduates from high schools across America.
Recently, the team published a book of their most popular blogs, titled "Your Kid's World Today: Parenting One Step Ahead". It can be found on Amazon or purchased at the HTTP://DecodingTodaysYouth.com website.

Speaker
Leadership and better communications are needed in all non-profits and for-profit organizations. Dr. Lauber has spoken to thousands on these and other topics for two decades.

Trainer
Can you improve employee or volunteer performance in just a few hours? Yes!
Experience as a teacher matters. Dr. Lauber has 30+ years as an instructor.

Author
From getting along at work to repairing broken relationships to understanding your kids, Dr. Lauber has written extensively on numerous psychology and parenting topics.

Media Producer
Content creation must be a passion for it to be creative yet done right and on time. Dr. Lauber has won over two dozen national media production awards, but most recently has concentrated on reaching parents.

Alex Seltzer
Praise for "Don't Break the Rope!"
"If you are concerned about teamwork, communication, or collaboration in your organization, then you'll want to read this book! It's fun to read and will resonate with anyone at any level within the organization. In addition to connecting with the likable characters in this unique parable, you will find yourself evaluating the quality of your own relationships at work. This is a great read with valuable lessons for everyone but particularly for young people new to the workforce."
– Alex Seltzer, President Manpower Inc. of Altoona

Vince Mercuri
Praise for "Your Kid's World Today"
"This book is a must-read for anyone that is investing in the lives of children including parents, grandparents, teachers, counselors, etc… This state of the art presentation of the various issues facing our children is informative, frightening, and empowering in the battle to combat such detrimental influences on our future. It provides a blueprint that gives healthy and productive guidance to all stakeholders that are involved in the lives of this vulnerable population."
– Vincent Mercuri, M.ED CADC, LPC, Executive Director of the Open Door Counseling Center, 25+ years as a Family Counselor and Grandparent of 12.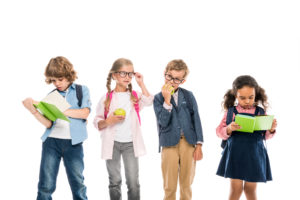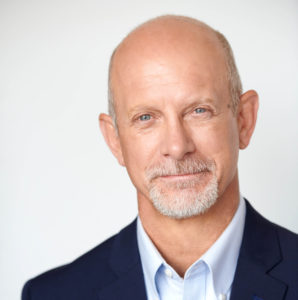 On training sessions:
"The feedback I received from our members was overwhelmingly positive. Both sessions were creative and interactive. You connected with the audience at a very personal level. Everyone I spoke to after the meeting found your presentations both entertaning and helpful."
– Dana M. Pless, CFO, SAE International and President, Pittsburgh Society of Assoc. Executives
"Your Kid's World Today is an essential book for parents, caregivers, grandparents, and teachers who want and need to understand the world of our children and youth. In a clear and accessible way, it shines a light on the social and technological environment that parents find mystifying and frightening. It covers a host of important and up-to-date issues including social media, finances and gambling, television, health (alcohol, drugs, vaping, depression, suicide), relationships, bullying, gaming, and many others. The book's organization into topical chapters allows the reader to quickly find well-researched information on a given issue. A salient feature of the book is that it is largely written by young people themselves who have experienced these challenges yet have done the hard work of thoroughly investigating and reporting each topic. Congratulations to Dr. Lauber and his team for producing a needed and timely resource."
– Joseph F. Kovaleski, D.Ed.
Professor Emeritus of Educational and School Psychology
Indiana University of Pennsylvania